Organization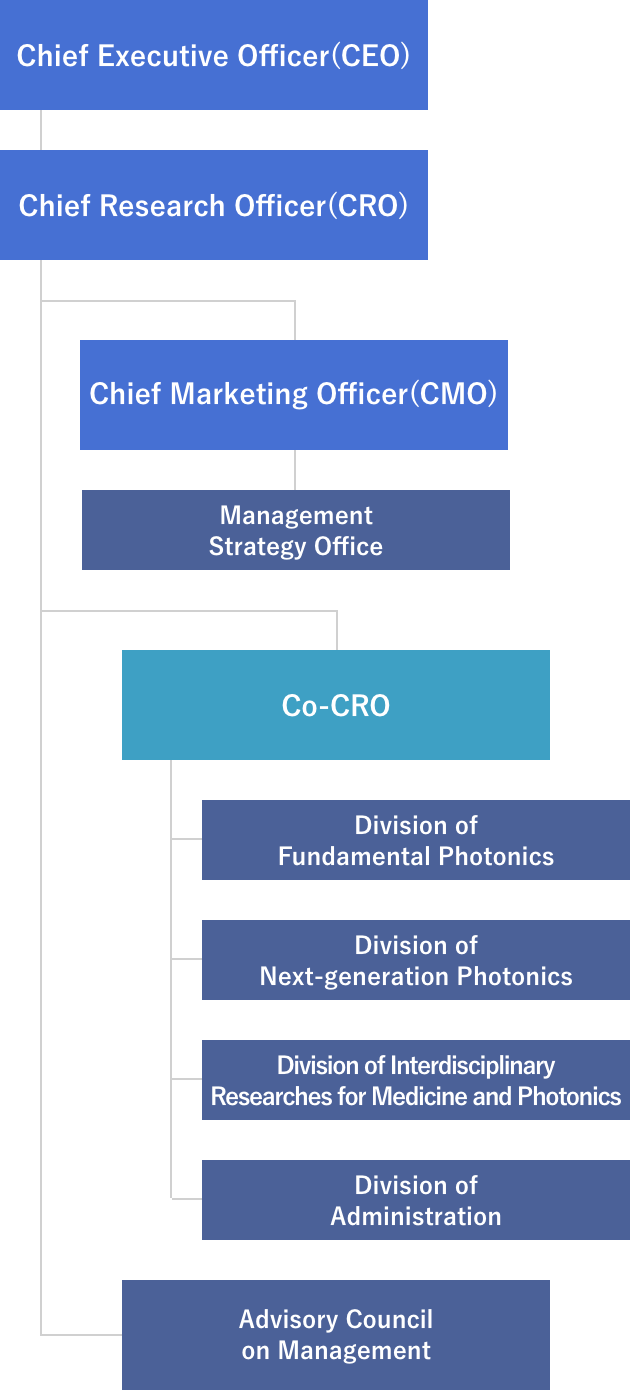 Department of Post-LED Photonics Research

We develop practical next-generation light sources at the deep ultraviolet, infrared, and terahertz. Furthermore, we establish new application with the light sources. The expertise of researchers ranges from chemistry, biology, concrete engineering, and information science in addition to photonics, which makes interdisciplinary, innovative researches. We also bring our researches into industrial market.
Department of Interdisciplinary Researches for Medicine and Photonics

Tokushima University has departments of medical, oral, and pharmaceutical sciences. Taking the advantage, we carry out interdisciplinary research, where photonics is combined with medical science. Our researches will enable the early detection and treatment of diseases, providing everyone healthy and active life.
Department of Management
For the efficient interaction between our researches, industry and local communities, we have URAs and administration staffs with the cooperation of the Center for Research Administration and Collaboration and the secretariat.